Back to all posts
Posted on
Virtual Christmas Tree Raffle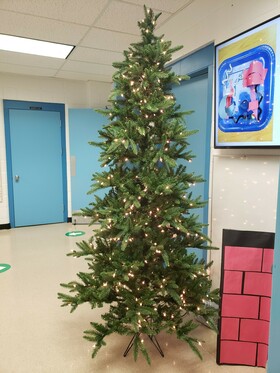 Every year, Green Haven Garden Centre generously donates a 7.5 foot pre-lit artificial tree to Sunnyside School to raffle off at our Christmas Concert. This year, the tickets for the raffle will be sold virtually starting today and the raffle will be held on Monday, December 14 at 2:00pm.
Tickets are $10 each. Please send an e-transfer to the Sunnyside Community Association at sunnysideschoollethbridge@gmail.com and in the message indicate your name and phone number.
All funds received from ticket sales will go to support Sunnyside School students.