Back to all posts
Posted on
Parent Teacher Interviews Grades 1-6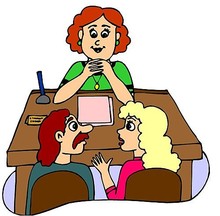 Parent Teacher Interviews are starting the week of October 17/16.
Parents are now able to book their Parent/Teacher interviews online.
Contact the school office If you have any issues booking your interview(s).
Go to: https://sunnyside.schoolappointments.com/admin/ 
to sign up for a parent account.
Please note-
Online appointments are open for scheduling starting Oct 13/16 at 6:00pm.
However, you can register for an account before then.
Students in Grade 4 will need two separate appointments with both Ms. Easthope & Mr. Van Cleave.