Back to all posts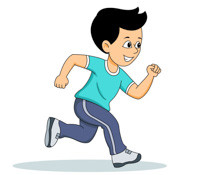 Running Club starts April 4 at 12:00 pm until 12:25 pm for interested students. It will run every Tuesday & Thursday at noon for the months of April & May.
For those who are interested in running the Little Souls Kids Marathon, registration is open. Those that sign up will run a total of 40.2 Km in the weeks leading up to the race. Runners will celebrate their final 2 Km as part of the race. The kids race will start and finish at Chinook High School in West Lethbridge.
Visit https://raceroster.com/events/2017/11149/little-souls-2017 to Register. Registration fills up fast!
The entry deadline is May 31 but only entries received by May 24, 2017 will be guaranteed a shirt. Entries are LIMITED to 600 participants and kids can be no older than 12 years of age on race day.