Back to all posts
Posted on
Christmas Concert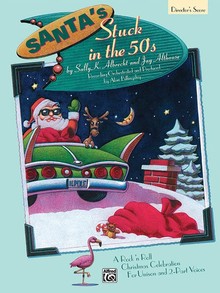 The Christmas Concert musical for this year is called 'Santa's Stuck in the 50's'. All students from K to 6 will be participating in the performance. The concert will be held on December 19 with two performances at 1:30 pm and 6:30 pm. Kindergarten students will only perform in the afternoon concert. The Kindergarten class will attend school on Tues and Wed of that week to allow the children to be involved in the concert performances.
Families are reminded to bring their tickets when attending the concert. We are asking everyone to bring a non-perishable food item to be donated to the local food banks. We will also be having a raffle for a Christmas tree generously donated by Karen Barby from Green Haven Garden Center.
Below is a list of costumes requested for each grade. Please have costumes labelled with your child's name and brought to school by Dec. 10.
Kindergarten – concert attire
Grade 1 – pajamas, slippers (optional)
Grade 2, 3 & 4 girls- Red poodle skirts (provided), plain white t-shirt or blouse, white bobby socks, runners (white if possible)
Grade 2, 3 & 4 boys- Blue jeans, short sleeve white t-shirts with no writing or graphics, sunglasses, hair gel to slick back hairGrade 5-6 Singers – Elf hat & vests (provided)
Grade 5-6 cast members:
Santa- costume supplied
Reindeer- brown pants and top or tunic, antlers (supplied)
Children- regular school clothes / Sunnyside t-shirts if available
Elves- vests and hats (supplied) wear green & red