Back to all posts
Posted on
Christmas Concert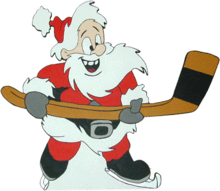 The Christmas Concert musical for this year is called 'Slapshot Santa Scores Again'. All students from K to 6 will be participating in the performance.
The concert will be held on December 20 with two performances at 1:30 pm and 6:30 pm. The doors open at 6:00pm for the evening concert. All students are asked to please attend both.
Families are reminded to bring their tickets when attending the concert. We are asking everyone to bring a non-perishable item to be donated to the local food banks.
The Kindergarten class will attend school on Tues and Wed of that week to allow the children to be involved in the concert performances.
We will be having a raffle for a 7.35' pre-lit tree generously donated by Karen Barby and Gail Smith of Green Haven. Tickets are $1 each. We will also be having a 50/50 draw.