Back to all posts
Posted on
Early Learning Program Changes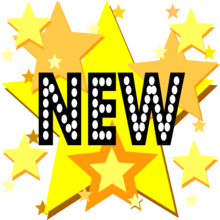 The Early Learning Program for the 2017-2018 School year will have some new changes.
Mondays & Wednesdays- 3 year old program is less structured, largely play-based with centres to develop fine motor skills. Children must be 3 years old by start of program.
Tuesdays & Thursdays- 4 year old ONLY program  is a Kindergarten Readiness Program that is very structured, follows a scope and sequence and prepares children for the demands of kindergarten. Children must be 4 years old by December 31, 2017.
We will be having an information session to discuss these new changes on:
March 1, 2017
From 8:30 to 9:00 am
In the School Gym
Coffee and donuts will be provided
Registration is open following the information session. There is a $10 non-refundable fee payable at the time of registration. Please have your child's birth certificate and your 911 emergency address when registering your child.
The fee for the Early Learning Program is $80 per month for two half days of programming per week. We would appreciate receiving ten post-dated cheques made payable to Palliser Regional Schools and dated for the first of each month from September to June. These will be forwarded to the Palliser office and deposited on the first of each month and a receipt will be issued.