Back to all posts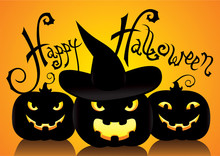 Students will be given time to change into their costumes over the lunch hour on Wednesday, October 31. Classes will be having their parties in the afternoon as well as a parade at 2:15 pm.
Kindergarten will have their Halloween parade at 1:00 pm on Tuesday, October 30.  
We want to make this a fun experience for all of our students, please make sure costumes are appropriate and not too frightening. Please leave all weapons at home.