Back to all posts
Posted on
Operation Christmas Child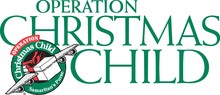 We are excited to get our kids involved again with this great organization. We will be filling approximately 50 Operation Christmas Child boxes and have given assignments to ensure we don't end up with too much of some things and not enough of others. Please help us by having your items to the school by: Thursday, November 15th.
 For ideas or confusion on what to buy please click here
ELP/Kindergarten/Grade 3– "Wow items" (small stuffed animals, bouncy balls, finger flashlights, skipping ropes, cars, puppets, dolls, Barbie's, puzzles, musical instruments etc.)
Grades 1 & 4 – Hygiene items (toothbrush, bar soap, SOLID deodorant, Kleenex, band-aids, combs (no chap stick, toothpaste, shampoo, lotions or liquids)
Grades 2 & 5/6 – School Supplies (pens, pencils/sharpeners, crayons, markers, etc.) Crafts, sewing kits
Please do not include any of the following: *candy or food, drink mixes (powdered or liquid), aerosol cans, lotions, medications/vitamins, breakable items, dice, decks of standard playing cards, bulk toothbrushes that are not individually wrapped, used or damaged items, toothpaste, liquid items (items that can leak, melt, freeze, or break), or any items that could be scary or harmful to a child, such as war related or sharp objects.