Back to all posts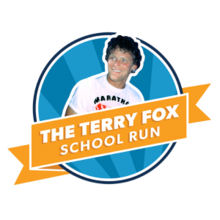 This year Sunnyside School will be participating in the 2017 Terry Fox School Run on September 15, 2017.
 We are proud to work with the Foundation towards Terry's vision of 'a world without cancer'. We also look forward to encouraging our students to 'Be like Terry' by fostering his values of determination, courage, perseverance and compassion.
 This year, the Foundation's Alberta, Northwest Territories and Nunavut office is rolling out a new raffle! All students in the region who set up a personal fundraising page will be entered in a draw to win 1 of 2 brand new custom fit bikes from Canadian Tire.
 Students can set up a fundraising page by going to:
terryfox.org > terry fox school run > create a new fundraising page
The Foundation will draw two lucky winners on Monday, October 4th.  Please note, only one online personal fundraising page per student is permitted.
 If your child does not wish to set up a personal fundraising page, we encourage you to consider donating to our school's fundraising page at:
http://www.terryfox.ca/SunnysideSchoolLethbridge
All online donations of $20.00 or more are automatically receipted, cutting down on the Foundation's administrative costs and leaving more funds for life-saving cancer research.
If you have questions about setting up your child's personal fundraising page, please do not hesitate to email the school coordinator in our region at amy.boiko@terryfoxrun.org